Meet Our Donors
We thank all our planned-gift donors for their generous support. Here are some of their stories.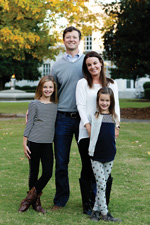 Steadfast support
Allen Nivens, Asheville School Class of 1993
Tell us a little about your time at Asheville School.
My time at Asheville was a very positive and growing experience for me. Because I came from a small town in north Georgia, my horizons were quickly expanded in every direction. In fact, outside of anything family related, I consider my four years here to be the most important period of my life.
What are you up to now?
Meg and I have been married 16 years. We have two daughters, Sara and Annie, who I hope will be AS Blues in a few years. We mostly spend our days trying to maximize our time with them while they still like us. I still play in a rock/country band (down to about one performance a month these days) and am increasingly thankful for that outlet.
Why do you give to Asheville School?
Giving to Asheville School is a cause I describe as one that is "where the rubber meets the road." As we all divvy up our annual giving to charities, sponsorships, schools, etc., sometimes it is hard to know how much of each dollar truly gets put to work. Asheville is just a place in which I like to put as much emphasis as possible because I know how far they stretch every dollar and that makes each gift that much more significant.
When and why did you decide to join the Wilbert Peck Society?
When we were newly married with young kids, I just remember never being able to give as much to Asheville as I would have liked. I learned about the Wilbert Peck Society in The Achievement and it intrigued me, primarily, because it was one more way I could give to the school and, secondarily, because it was one more way I could let the school know I care.
Why is giving back / philanthropy important to you and your family?
While hoping not to sound over the top, I know with absolute certainty that you get back whatever you give (and usually with compound interest). This is just a natural law of the universe and applies to anything, not just money. So we view regular steadfast support, even when in nominal amounts, to be the most important part of our family budget.
What advice would you give someone who is considering joining the Peck Society?
You can set the contribution from your estate to be a percentage, a fixed dollar amount, or a min/max combination thereof. Giving from your estate is just as important as it is to give while you are alive. The donation will show the gift recipient(s) how important they are to you as well as remind your heirs what was important to you, a great way to go out and a win-win-win every time.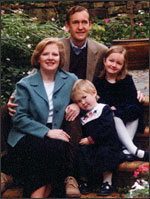 Planning for the Future
Tad DeBerry, Asheville School Class of 1981
Recently my wife, Barbara, and I reviewed our wills and estate plans. Among the changes we made was the inclusion of Asheville School in our final bequests. You may say, "Why is someone who is only 40 making estate plans?" You may say, "I'm younger than him, I don't need to worry about that stuff yet."
Many of us, particularly those of us in the classes after 1980 or so, haven't given much thought to our "estate" planning. Everyone should have a will, even if it's only a simple document detailing some routine wishes. I cannot stress to you enough that a strong will makes life so much easier for those you leave behind, no matter when you die. And yes all of you out there, someday, will die.
But for those of us who truly love our School and want to provide the best planning for our families, a will is a necessity. If you have one and are pleased with it, a codicil including Asheville School could be written and put into place for as little as $100.00. For those of you who don't have a will, please for the sake of your families, loved ones, and associates, have one created.
Besides helping you set priorities and protect spouses, children, family members and significant others, you are displaying an intent to share with Asheville School some of what you gained during your years here.
This intent, if you wish, may be shared in the pages of the Annual Report, perhaps nudging friends and classmates to make similar bequests. It also shows foundations, charitable organizations, and other grant making entities that the alumni of Asheville School is loyal and serious about its future. Such groups look closely at this type of giving in their decision-making processes.
I, like many of you who graduated in the 80's or 90's have a home, a family, cars, and for lack of a better word, LIFE to pay for today. I am not able to be as generous as I would like to be, but I can remember School at a time when I will have the resources; at the end of my life.
There are benefits to being young and short of cash too! At age 40, high quality whole life insurance is relatively inexpensive and grows tax free. A gift to the school of a life insurance policy on your life provides security and cash value for Asheville School and provides you with the ability to make a tax deductible gift each year as you give the money to maintain the premiums. Older alumni can do similar things at a higher cost, but also at a much higher level of benefit to School.
Please consider making Asheville School part of your planning, but most importantly - make a plan.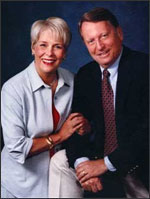 Planning Ahead
Ernie Franklin, Asheville School Class of 1954.
It is now some ten years ago that I was contemplating my future retirement, now achieved, and began to plan for that future. Among my considerations was how to utilize a highly appreciated asset - a 200-acre farm that ended up in the pathway of progress in Atlanta's periphery - to provide future income in a most tax-efficient fashion. The use of a Charitable Remainder Trust (CRT) accomplished this very objective.
Once established, such a trust receives title to assets such as real estate, thus creating an immediate tax deduction based upon the appraised value of the asset at the time of donation. When sold, the asset escapes all tax consequences that would otherwise have been incurred resulting in a diminished after-tax value. The assets within the CRT then grow in a tax-free environment. The original terms of the CRT define a percentage of the annualized value of the trust that are paid quarterly to the beneficiaries of such a trust over their lifetime (in this case being to the benefit of myself and my wife, Joyce). Upon our deaths, the residual trust assets are distributed according to the desires of the trustee(s), myself and my wife, to tax deductible entities.
I have elected to name among the beneficiaries of our trust those institutions that I feel have been so important in my life and have contributed to my success as well as to the fulfillment of life's opportunities and good fortune for others. Included prominently among these is Asheville School. Thus, the CRT has proven itself a successful instrument for estate and tax planning as well as a means to give in return to those entities which have meant so much to me in the past as well as to those which I feel will benefit our society in the future.